We may earn a commission if you make a purchase from the links on this page.
Ever been annoyed by the crying baby two rows back on your long-haul flight, or your loud neighbors below if currently working from home? Alternatively, maybe you find the size and heft of over-ear noise-cancelling headphones uncomfortable, especially when wearing such cans for long periods of time? 
Well, there's a great solution for all of that! Below we've listed the best true wireless (or just "wireless") earbuds with active noise cancellation for you! 
Best wireless noise cancelling earbuds, a summarized list:
Samsung Galaxy Buds Pro
Sony WF-1000XM3
Apple AirPods Pro
Sennheiser Momentum True Wireless 2
Bose QuietComfort Earbuds
Razer Hammerhead True Wireless Pro
Amazon Echo Buds
Plantronics BackBeat Go 410
Sony WI-1000X
Best true wireless earbuds with active noise cancellation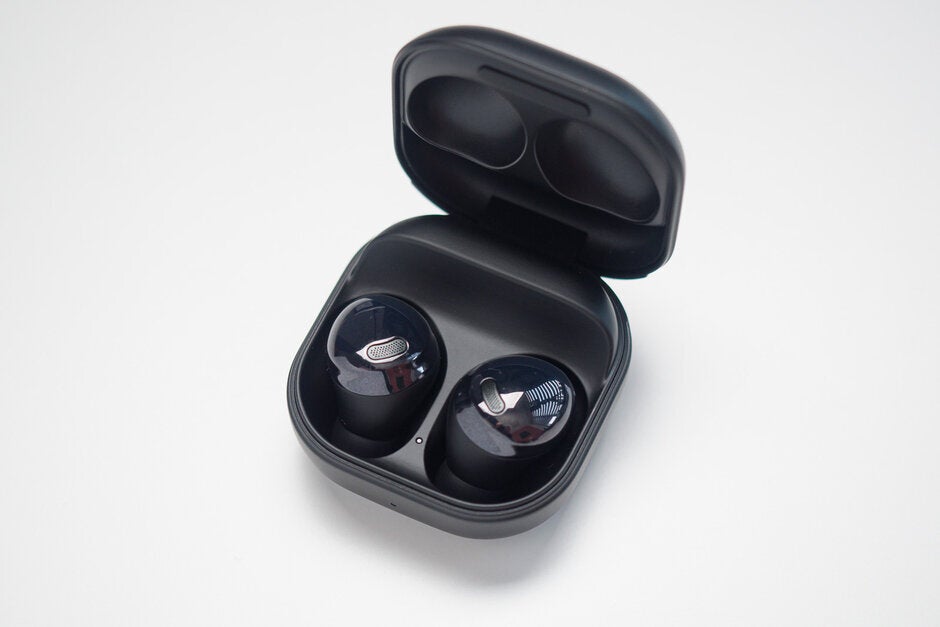 Samsung's 2021 Galaxy Buds Pro boast the highest IP water resistance rating (IPX7) of any Galaxy Buds yet, as well as intelligent ANC (Active Noise Cancellation). The latter means that the Buds Pro can switch ANC off automatically and let you hear nearby people's voices if it detects that you've started a conversation with someone. When the chat is over, the Buds Pro will turn ANC back on, again automatically.
And how good is the ANC on the Buds Pro? Well, it can't quite deliver AirPods Pro-levels of world silence, but it does manage to block lower-frequency noises pretty well. As long as music is playing, you shouldn't be bothered by noises from your surroundings at all. Speaking of music playing, the Buds Pro offer great sound with strong bass, and can last up to 28 hours of music playback on a single charge.
Sony WF-1000XM3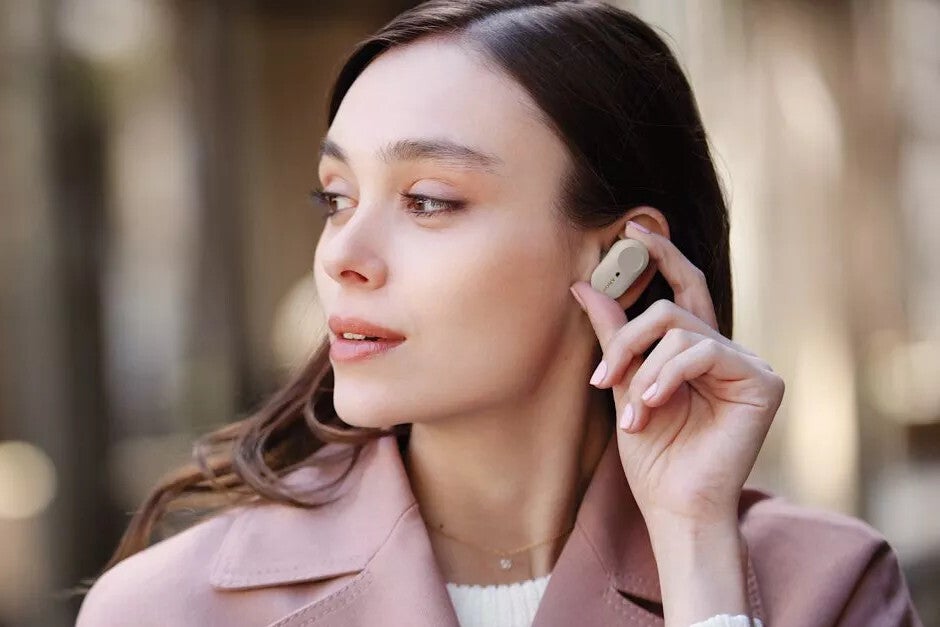 Building on the veritable success of the crudely named WH-1000XM3, here Sony tried to shoehorn the technology into a pair of earbuds with active noise cancellation that are still above and beyond them all, even Apple's popular AirPods Pro. 
These earbuds last more on a charge and are cheaper than Apple's finest, but are bigger and less resistant to your sweat and tears while you work out. Tap on the bud, though, and immediately get a conversation through, plus in an update Sony added Alexa support, as well the ability to adjust the volume using the headphones' touch sensor.
Apple AirPods Pro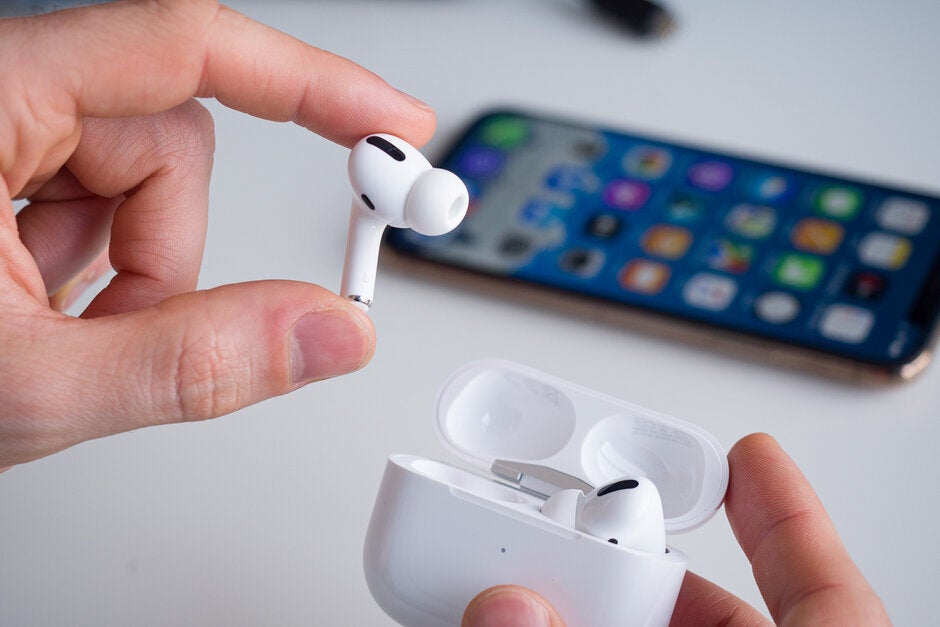 Apple stepped into the wonderful world of true wireless noise cancellation with the AirPods Pro, which are also water resistant, so brace yourselves for people sweating on the treadmill next to you and not hearing what you are shouting at them.
We kid, actually the AidPods Pro do include a transparency feature that lets a bit of the surrounding noise in, just as any self-respecting isolation headphones should, so that you can survive in traffic for longer than the next crossroad.
Especially if you're deep into Apple's ecosystem and appreciate flat, quality sound with good bass and outstanding noise cancellation, these are a fantastic pick.
Sennheiser Momentum True Wireless 2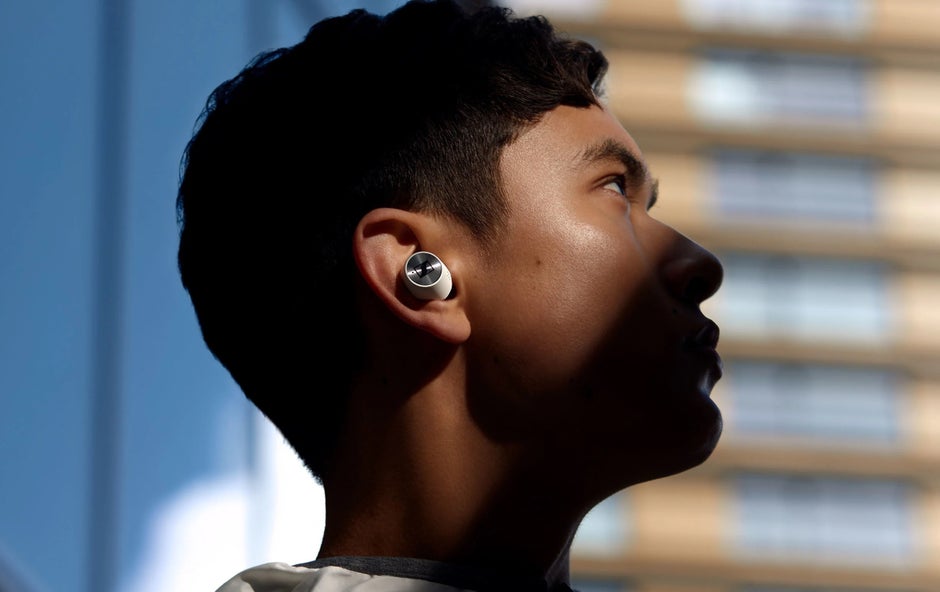 Sennheiser is also stepping it up a notch with the second generation of its Momentum Wireless earbuds. They offer amazing sound and some of the best active noise cancelling technology in the industry. They also look quite stylish with the Sennheiser logo on the side, for displaying to the world that you know a little something about good audio. Battery life is also good at up to 7 hours on a single charge. 
The Momentum True Wireless 2 are IPX4 rated for sweat and and rain resistance, so as long as you don't drop them in a puddle, they should work as intended. The touch controls allow you to easily play and pause music or activate a voice assistant of your choice. 
Perhaps the only drawback is the price. They're on the expensive side, but if you're lucky enough to catch them at a discount, you may be able to get them for about the same price as the AirPods Pro.
Bose QuietComfort Earbuds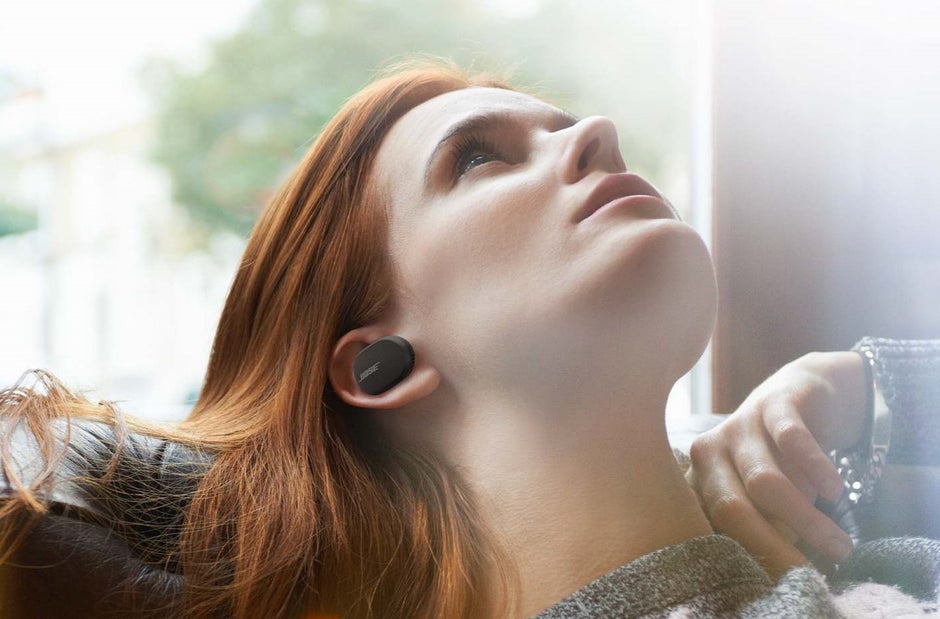 Bose also has a pair of premium true wireless earbuds with ANC and they are definitely worth considering. Especially if you're a fan of Bose, these won't disappoint. Clear mids and highs and full, deep bass, all of it enhanced thanks to the active noise cancelling, which can be fine-tuned to one of 11 available levels. Of course, there's also a transparency mode so you can talk to people or just be aware of your surroundings, without having to take the earbuds off.
The battery life is okay at 6 hours on a single charge. A bonus in the battery/charging department is that the QuietComfort Earbuds case is Qi-certified, so you can charge it wirelessly at any Qi-compatible charger. The pair is also IPX4 certified for improved durability in splashy conditions, such as rain or heavy sweating. Basically, these tick all the boxes on the premium ANC + wireless earbuds list. Their price is also in the premium range, however, but that's to be expected.
Razer Hammerhead True Wireless Pro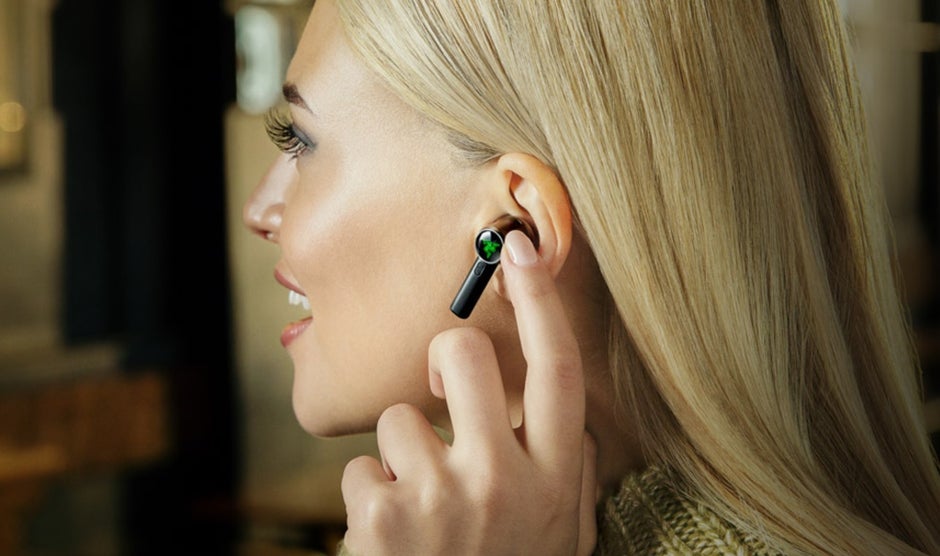 Well what do you know, Razer also has its own true wireless earbuds with active noise cancellation – the new Hammerhead True Wireless Pro. So, if you're into Razer's black-and-green aesthetic, these might be perfect for you. But just because they're gamery doesn't mean they don't sound good as well. The Hammerhead Pro are THX certified for a "rich, balanced soundstage for all your movies, music and gaming", according to Razer.
They don't skimp on other premium features as well, such as an IPX4 rating and transparency mode for when you wish to hear your surroundings. They also come with 7 whole sets of tips you can choose from that differ in size, finishes and even materials. Unfortunately, the battery life of the Razer earbuds is a bit lackluster at only 4 hours on a single charge.
Best noise-cancelling wireless earphones with neckband design
Plantronics BackBeat Go 410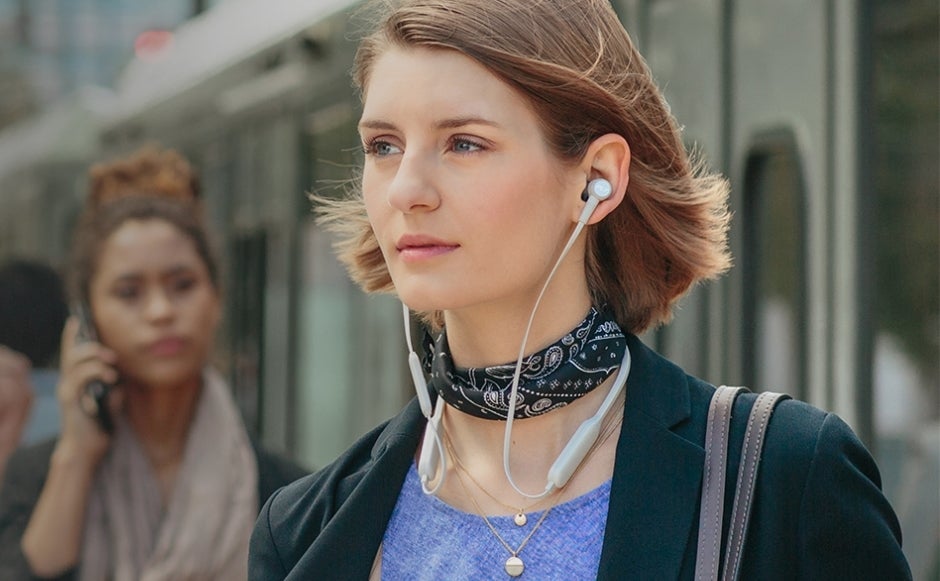 The Plantronics BackBeat Go 410 have a few undeniable advantages over the abovementioned buds – they are wireless, but not truly wireless, so you won't have to deal with searching for the left one under the couch, or lug a charging case with you at all times. 
They are priced at entry-level, since syncing and battery spacing are non-issues with the neckband design. There are other advantages to these, like cutting off the battery-chugging ANC by simply dropping the buds down, plus they magnetically attach to each other.
Sony WI-1000X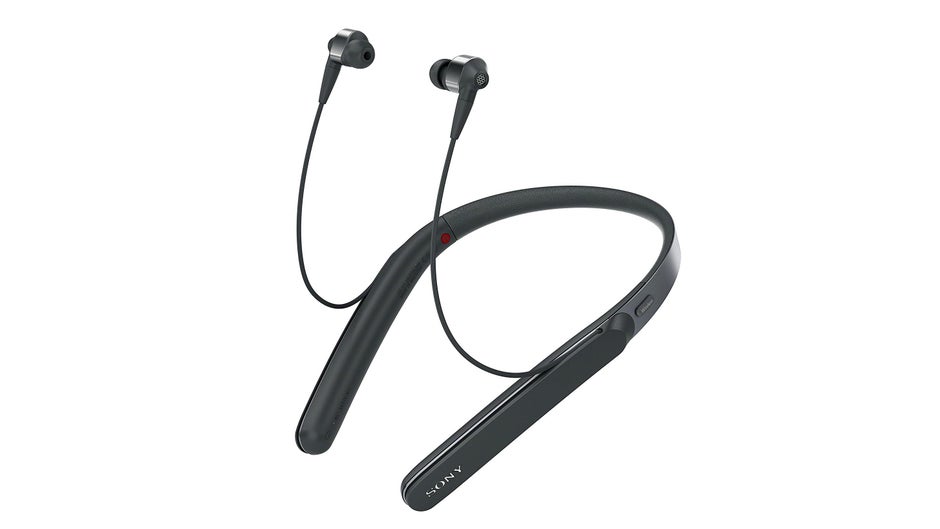 If you appreciate the advantages of the neckband design, our last proposition may be your best bet on the quest to find the ultimate ratio of excellent active noise cancellation and great battery life. Again, Sony isn't doing itself any favors by naming the WI-1000X as it did, but the company managed to churn out a product worthy of carrying the brand that was once synonymous with quality audio. 
While Bose's QuietControl 30 should have been the gold standard when it comes to wireless earbuds with active noise cancellation, this pair of Sony buds have been raved about оn precisely that count. Sony uses its proprietary on-chip solution and the earphones are attuned to frequent fliers with the Atmospheric Pressure Optimizer feature. Plus, the Sony buds can automatically recognize the situation you are in – walking on a busy street, sitting in an office, etc. – and can adjust the level of active noise cancellation accordingly. 
Their neckband design allows for a solid 10 hours of battery life with ANC. Audio quality is very balanced with a still-punching bass, and if your battery runs out, you can just plug them in a regular headphone jack with the provided adapter cable.
Best active noise cancelling earbuds specs comparison
All in all, Sony's somewhat clumsily named WF-1000XM3 and WI-1000X are the best (not budget) options if you are looking for wireless bud sets with good audio and active noise cancellation to lessen that droning jet sound on long haul flights. Alternatively, the AirPods Pro are best if you are in the Apple ecosphere.
Active noise cancellation (ANC)
Battery life
Features
Samsung Galaxy Buds Pro ($200)
Yes, with Ambient Sound
18 hours (ANC on)
28 hours (ANC off)
– Intelligent ANC
– IPX7 water resistance
– Wireless charging case
– Touch controls
Apple AirPods Pro ($249)
Yes, with transparency mode
4.5 hours (ANC on)
5 hours (ANC off)
Charges in the case – 4
– IPX4 sweat- and water-resistance against splashes
– One finish
– Siri voice assistant
– Touch controls
Sony WI-1000X ($190)
Yes, with atmospheric pressure optimizer for in-flight usage
10 hours (ANC on)
14 hours (ANC off)
– Two finishes
– aptX HD Bluetooth support
– Dual use adapter
Sony WF-1000XM3 ($230)
Yes, dynamic ANC
6 hours (ANC on)
8 hours (ANC off)
Charges in the case – 3
– Two finishes
– Alexa, Google Assistant
– Touch controls
Sennheiser Momentum True Wireless 2 ($299)
Yes
7 hours (ANC on)
Charges in the case – 3
– IPX4 sweat- and water-resistance against splashes
– Two finishes
– Siri, Google Assistant
– Touch controls
Bose QuietComfrot Earbuds ($279)
Yes, adjustable, with transparency mode
6 hours (ANC on)
Charges in the case – 2
– IPX4 sweat- and water-resistance against splashes
– Two finishes
– Touch controls
Razer Hammerhead True Wireless Pro ($199)
Yes, with transparency mode
4 hours (ANC on)
Charges in the case – 4
– IPX4 sweat- and water-resistance against splashes
– THX certified
– One finish
– Touch controls
Plantronics BackBeat Go 410 ($99)
Yes, dual-mode for high and droning noise situations
Up to 8 hours (ANC on)
– IPX4 sweat- and water-resistance against splashes
– Two finishes
– Dual use adapter
[ad_2]

Source link