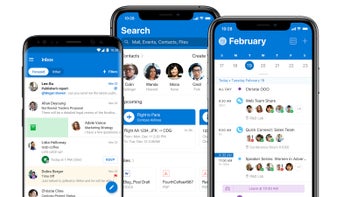 Microsoft has decided to remove one functionality from its Outlook for Android and iOS app: the ability to sync calendars. The good news is the change will only affect three services: Facebook, Meetup and Evernote.
The Redmond giant put up a post to inform Outlook users on Android and iOS that beginning September 13, the app will no longer sync calendars from the three services mentioned above. No explanation has been given, but Microsoft promised to give users a 2-week reminder within the app, if they are currently syncing any of these calendars in Outlook.
Apart from the fact that syncing with Facebook, Meetup and Evernote calendars will no longer be possible after September 13, the change will not affect Outlook mobile users in any other way.
Microsoft hasn't said whether or not the calendar sync functionality for these three services will ever return and didn't offer any alternative solution. If you're currently syncing Outlook calendar with any of these three services, you'll be getting a reminder soon if you keep using the feature.
[ad_2]

Source link