We may earn a commission if you make a purchase from the links on this page.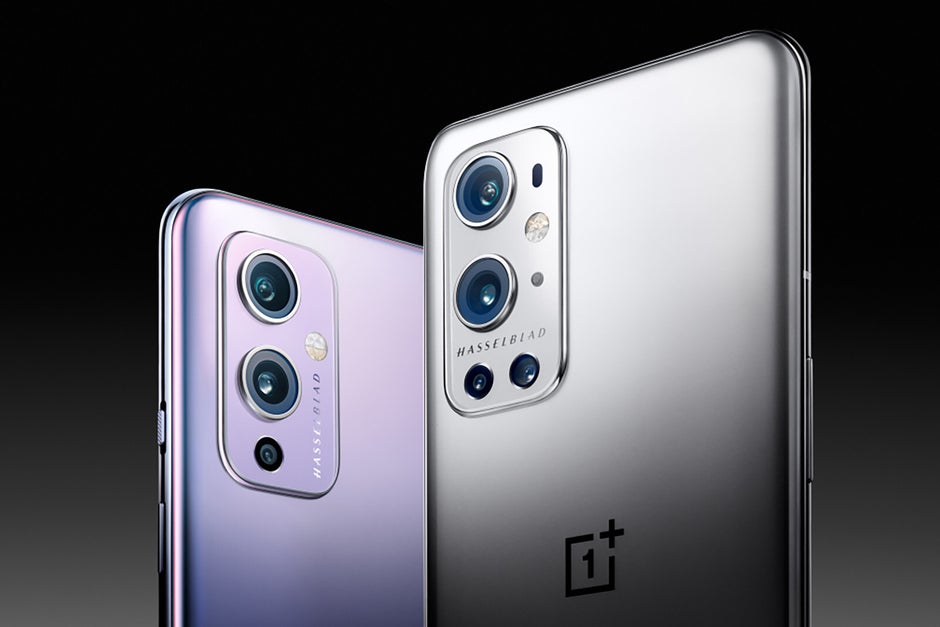 OnePlus 9 – Astral Black and Winter Mist
On March 23, 2021, OnePlus officially announced its new flagship OnePlus 9 series—and we've got all the juicy details surrounding release dates, availability, and current deals of the OnePlus 9 model here for you. 
OnePlus 9: best deals and where to buy
There are two different specs of the OnePlus 9 available, to accommodate your specific needs and budget. (Note that the 256GB version hasn't been stocked in the U.S. yet.)
OnePlus 9 with 8GB of RAM, 128GB of storage: $729 ($999 in Canada)
OnePlus 9 with 12GB of RAM, 256GB of storage: $829 ($1,149 in Canada)
If you go with the beefier option, the color variant available is the glossy Astral Black, pictured on the top left. For the lighter option with 128GB, you will be able to choose between the glossy Astral Black theme and glossy Winter Mist—an elegant violet pastel finish. They are the only colors available in the U.S. 
Although these are the quoted prices, there are usually significant deals to be had depending on where you purchase the OnePlus 9—and we keep careful track of them. The following is a complete list of what's on offer where at the moment:
OnePlus.com
The OnePlus website is selling the 128GB version of the OnePlus 9 in both colors. The price is $729, with an additional financing option of $30/mo for 2 years. You can also trade in your old phone for store credit. 
Upon purchase, you receive a FREE pair of OnePlus Buds Z from OnePlus, only until August 15 (or until the limited quantities last).
As a special back-to-school offer, until August 15, OnePlus is also offering students a free $40 discount if they verify their student status before purchase of the OnePlus 9. On top of that, also until August 15, anyone can get an additional $40 off if they make the purchase through the OnePlus app. 
Best Buy
The Best Buy website only has the 128GB version in Astral Black and Winter Mist in stock right now. It's currently $80 off retail price, with a 14-day free return period.
B&H
There are currently no discounts running on either of the OnePlus 9 models at B&H, but both the 128GB Winter Mist and Astral Black colors are in stock and available at $729.99, retail price.
T-Mobile
T-Mobile is the only U.S. carrier collaborating with OnePlus to offer a special deal on the OnePlus 9 this year. It's already stocked up the 128GB version in both Astral Black and Winter Mist. The price is either $729.99 up front or $30.42/mo through a financing option.
Amazon
Like the rest, Amazon is only offering the 128GB version of OnePlus 9, in both colors. They've got a small deal running on the Winter Mist color, which is currently selling there for $701.23, for a savings of just under $30. The Astral Black comes in at the regular retail price of $729.99, on the other hand.
Also read:
[ad_2]

Source link