We may earn a commission if you make a purchase from the links on this page.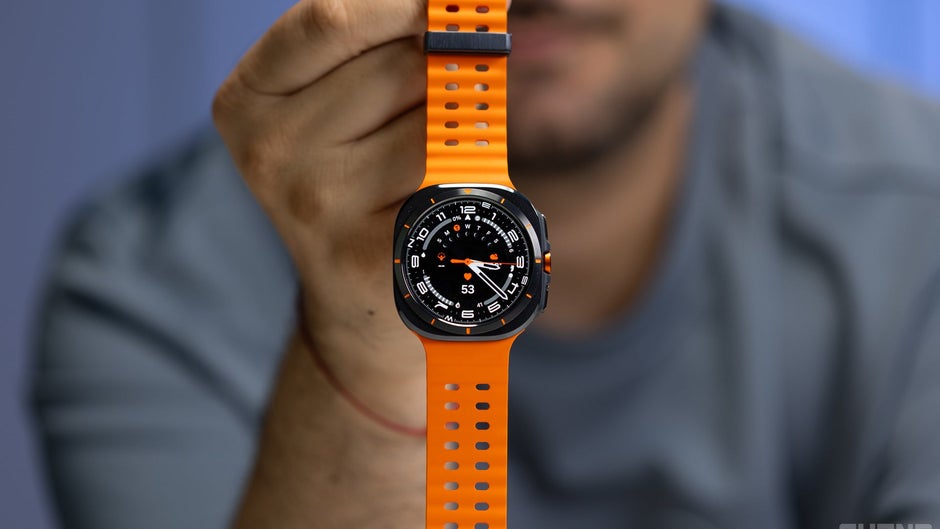 Smartwatches have become much faster and much more useful in the past few years and certain ones do stand out in the crowd, with each one having its own pros and cons. From the popular Apple Watch with its fast performance and great compatibility with the iOS ecosystem, to the Samsung line of smartwatches with their smooth-running Tizen platform and attractive circular form factor. Let's explore all the worthy options that are on the table.
Summarized list of the best smartwatches in 2021:
The Apple Watch Series 6 is easily the best smartwatch you can put on your wrist — with a rich app ecosystem as well as fleshed out health features. From heart-rate metering to ECG and blood oxygen monitoring, to sleep tracking and hand-washing reminders. It also tracks a good amount of workouts and is pretty much among the most accurate fitness trackers as well. Not to mention, it can go completely autonomous with an eSIM providing its own LTE connection. Supports Apple Pay.
Apple Watch SE
The Apple Watch SE is a bit more dialed-back version of the Series 6. No ECG and blood oxygen monitoring and no always-on screen. But it still supports all of the apps and workouts available and it has the facelift design — thin bezels, unlike the Apple Watch Series 3, which looks pretty dated by now. The SE also supports eSIM for autonomous use. Supports Apple Pay.
Overall, the Apple Watch SE is the best 2021 smartwatch for Apple users who don't really need all the bells and whistles of its more expensive counterpart.
Huawei Watch GT2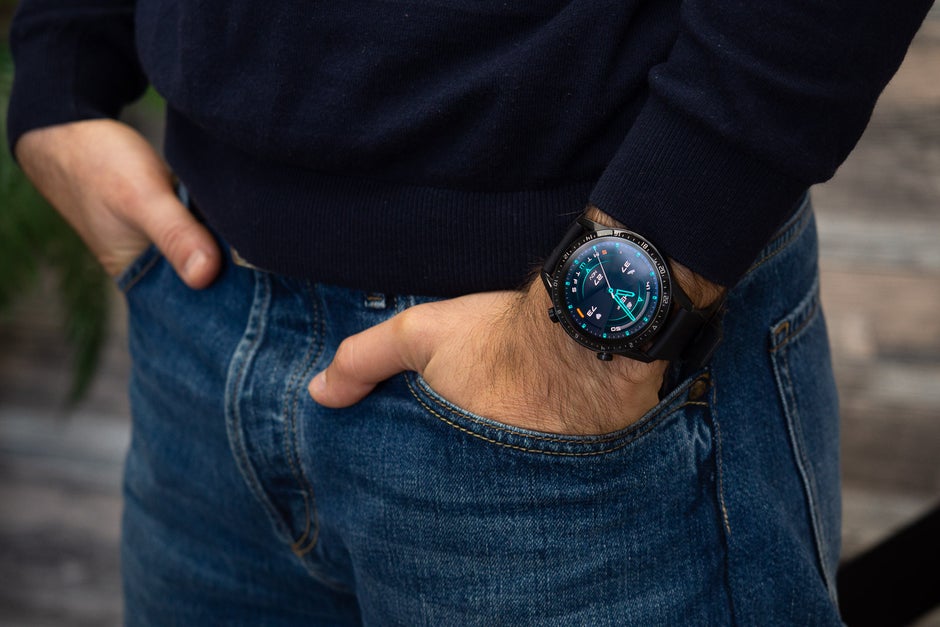 The Huawei Watch GT2 is arguably the best smartwatch in 2021 when it comes to battery life performance — it can last you upwards to two weeks. It still has a colorful OLED display and has all the basic features of a smartwatch — notifications, activity tracking, heartbeat sensor, and robust sleep tracking. It looks like a stylish timepiece, too, and can pair with both iOS and Android. It does not use Google's Wear OS, but Huawei's own in-house software. It's very limited in terms of apps, and you can only view notifications — no replying from the watch. No mobile payment system here, too.
Samsung Galaxy Watch Active 2
Samsung's Galaxy Watch line is also pretty respectable in terms staying power. It doesn't have quite as many apps as the Apple Watch, but it's still a very useful smartwatch with all the basics — a plethora of workout trackers as well as sleep tracking. Its battery can last about 3-4 days. The Galaxy Watch Active 2 supports eSIM and has a speaker for full autonomous work. It can pair to both Android and iOS, but you get access to the most apps and features if you pair it specifically with a Galaxy phone. The Galaxy Watch Active 2 works with Samsung Pay.
All this makes the Samsung Galaxy Watch Active the best smartwatch in 2021 for Android users, and particularly Samsung users who are looking for a fitness-focused watch and don't wish to overspend on a more expensive Samsung options.
#4: Samsung Galaxy Watch 3
Much like the Galaxy Watch Active 2, the Galaxy Watch 3 can pair up to Android and iOS but you get the most out of it if you have a Galaxy Phone. It sports a more classic look, with thick metal case and a rotating bezel to navigate around the UI. Don't let the classy looks fool you — it still has pretty robust health-tracking features, just like the Watch Active 2, and also can last about 3 days on a single charge. The Galaxy Watch 3 works with Samsung Pay.
This is arguably the classiest, best smartwatch a Samsung fan can get in 2021, at least until its successor comes out.
Garmin Vivoactive 4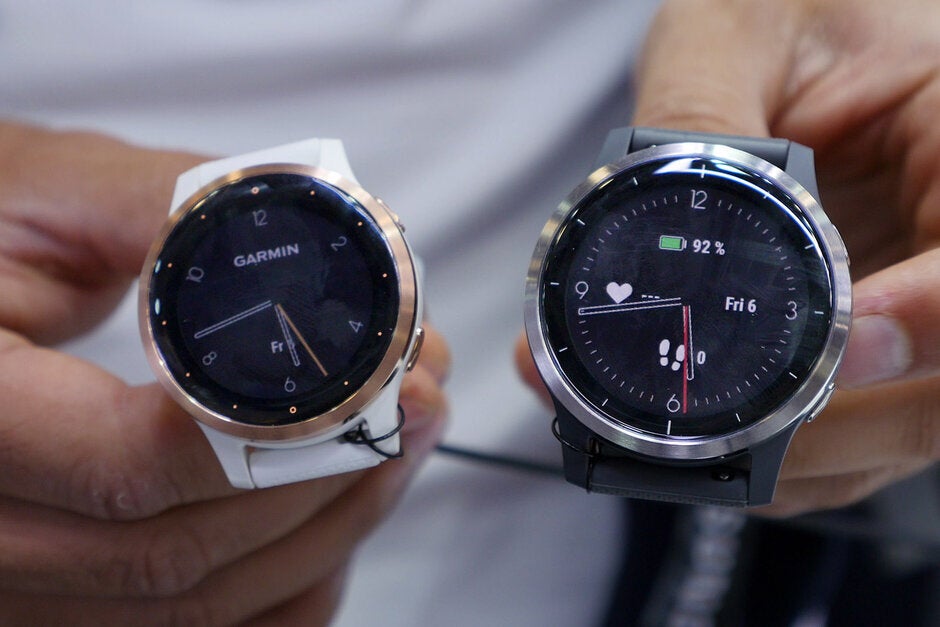 The Vivoactive 4 offers up to 8 days of battery life in full smartwatch mode. It achieves this with a power-saving screen (transflective memory-in-pixel) instead of a flashy OLED panel. It can pair to both Android and iOS, and you can take calls on it if you are on Android. It has a fleshed-out health-tracking suite, including a thermometer and a blood oxygen meter, as well as sleep and all the basics. Has its own Garmin Pay app for mobile payments.
Fossil Gen 5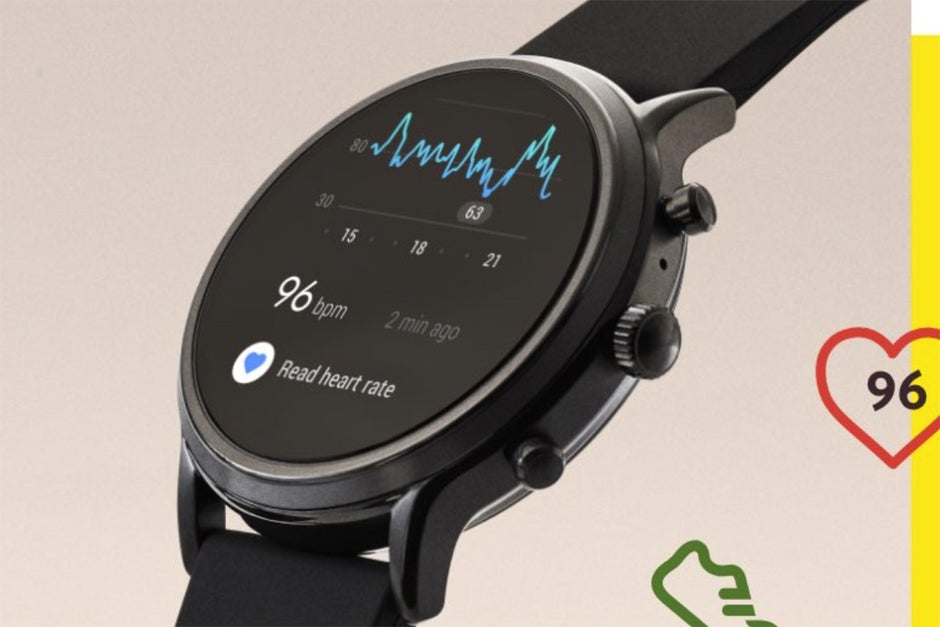 If you want a different smartwatch, the Fossil Gen 5 is the best one running Google's Android Wear OS platform. Gen 5 comes in many different styles to pick from. You get the Google Assistant on board here, and the full set of heart rate monitoring, fitness and health tracking features that you expect on a smartwatch. Can pair up with both Android and iOS, but — of course — you get the most out of it on Android. Has LTE version and supports Google Pay.
TicWatch Pro 3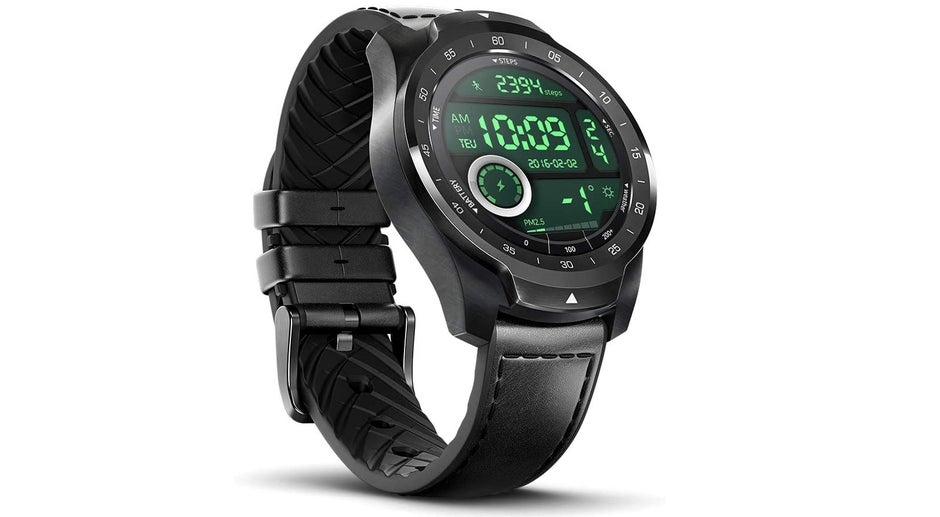 The TicWatch Pro 3 sports a highly power-efficient LCD display on top of a standard AMOLED display, which can take its battery life all the way up to 30 days. Since it's a WearOS smartwatch, it comes with a built-in Google Assistant, Google Pay, the Google Fit features, and supports LTE connectivity via eSIM.
Which one's going on your wrist?
There we have them, the best fitness smartwatches, health tracking smartwatches or simply elegant ones you can get right now in 2021. Ultimately (and unsurprisingly) the Apple Watch Series 6 or SE is the best smartwatch for those who are into Apple's ecosystem, while Samsung's Galaxy Watch series are the best smartwatches for fans of the Korean giant and Android users in general, even if those work well enough with iOS also.
If you're still unsure whether you even need a smartwatch, we have the following helpful article for you – Do you really need a smartwatch? In it, we take a look into how a smartwatch works, whether smartwatches are worth it and how they can help you in your daily life.
[ad_2]

Source link