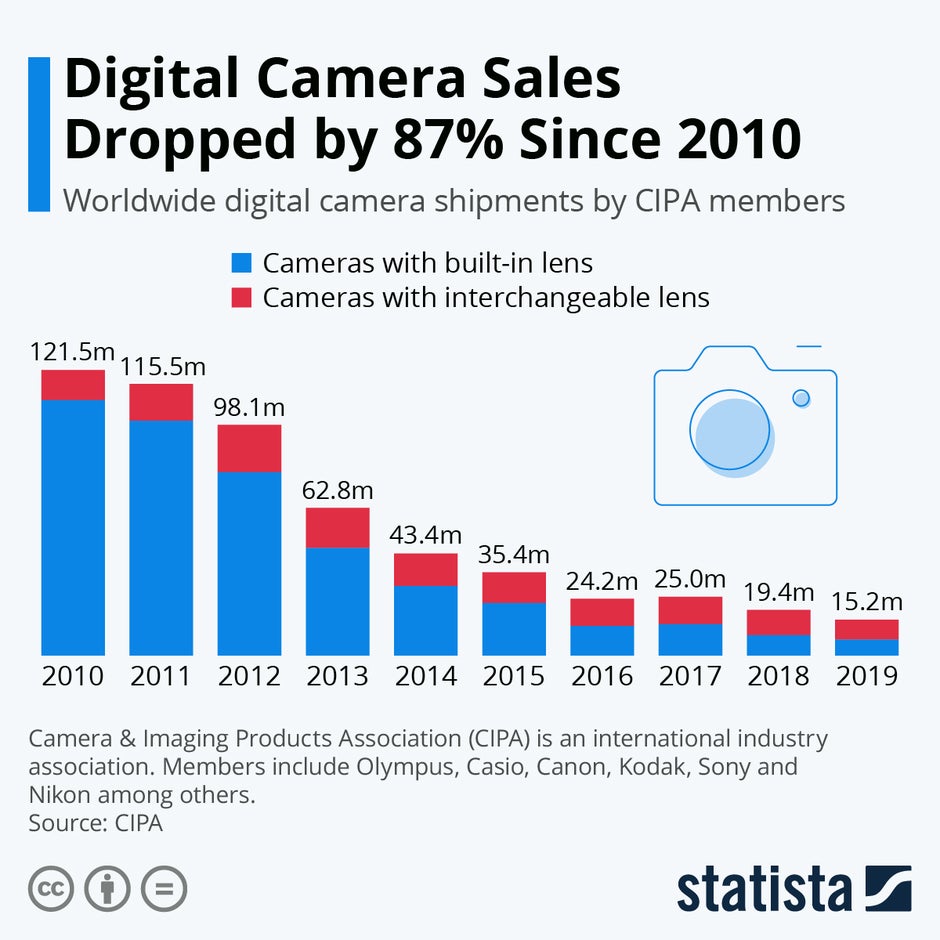 It's not a secret that camera hardware manufacturers have started to shift their focus towards smartphone collaborations. The biggest and probably most successful one is between Huawei and the German giant Leica. Huawei flagships from the 'P' and 'Mate' series have proudly been carrying the Leica branding for over five years now (it debuted on the P9).
Nokia and Zeiss is probably the most iconic partnership, which dates back to the time when smartphones weren't all that smart, but Nokia's cameras were exceptional. Recently, OnePlus teamed up with Hasselblad for the OnePlus 9 series, while Samsung is expected to bond with Olympus for the next Galaxy "S" flagship.
Those partnerships are helpful, but often a marketing tool more than anything else. Regardless, smartphone cameras have been getting better every year! We've seen massive gains in video quality, zoom capabilities, and night photography, to name a few.
Let's first have a quick look at some of the biggest leaps in camera hardware and software so far. Afterwards, we'll shift focus towards what's to come – we'll check out the top three future smartphone camera innovations in three separate sections and then say how the tech used in them may impact your future flagship phone.
Cinematic video: Next level HDR & image stabilization
For starters, on the video side of things – Apple has been delivering some outstanding results, especially with the iPhone 11 and 12 series of phones. Smart HDR for video has truly elevated the camera experience on the iPhone. Now, Android manufacturers like Xiaomi and Samsung are trying to reach the bar set by the company from Cupertino. In fact, the S21 Ultra and Mi 11 Ultra come very close to the iPhone 12's video performance while being even more versatile thanks to their periscope zoom cameras.
Incredible zoom (periscope) cameras: Moonshot
Speaking of zoom cameras Huawei was always an active player, and responsible for a good deal of the so-called camera revolution, dating back to 2018 with the release of the Huawei P20 Pro. This phone had a 3x optical zoom lens, while the rest of the flagships had either a 2x zoom option or none at all.
Later on, Huawei gave us the P30 Pro, which was undoubtedly the best and most versatile camera for photos for a while. It featured an outstanding 5x periscope zoom lens thanks to a never-before-seen tech, as well as the biggest camera sensor on any phone, making it the Night Mode king.
Night Mode: Goodbye, flash
Night Mode was another revolutionary trick pioneered by Huawei on the P20 series and perfected on the P30 series. Unfortunately for all tech enthusiasts, we all know how Huawei's impetus was cut short by the US trade ban. While the company kept breaking records for big camera sensors (P40 Pro) and 10x zoom lenses (P40 Pro Plus & Mate 40 Pro Plus), the day has come for a new hero to emerge and lead the way.
In fact, there are a few heroes! We'll check out all of them in three separate sections and then say how the tech used in them may impact your future flagship phone. If dumbphone cameras were the start; and modern-day smartphone cameras are revolution 2.0 (and perhaps 2.5 after Portrait Mode and Night Mode became a thing), then this is revolution 3.0, and we have three phones to illustrate it.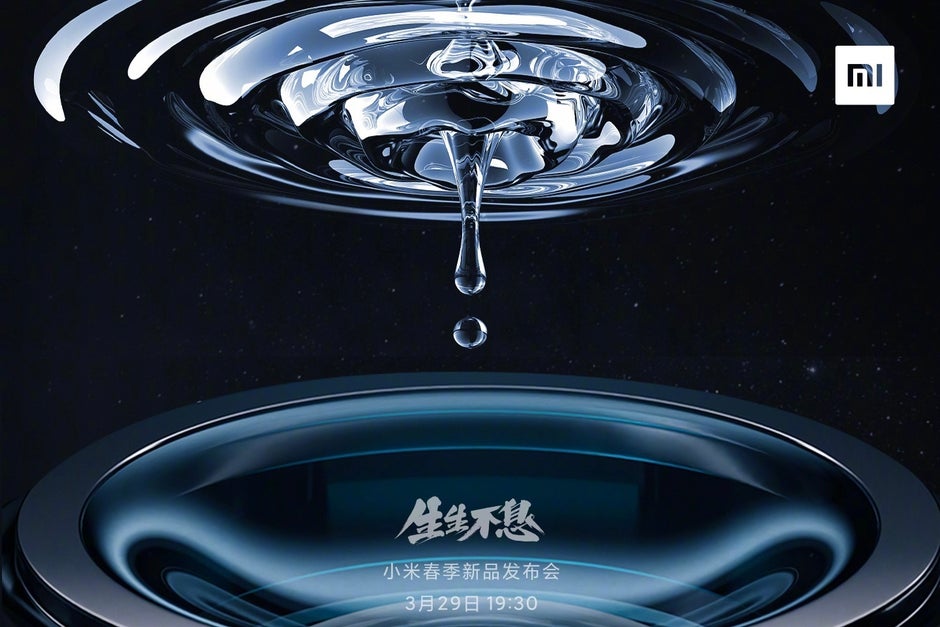 Right out the gate, the easiest way to explain what a liquid lens is:
A device that contains a mixture of water and oil, trapped in a capsule (the lens). When running an electric current through it, the water (droplets) changes shape, allowing the lens to adapt for different purposes. The human eye has tiny muscles (instead of electric), pulling on to adjust our sight – that's more or less the way a liquid lens operates too.
The lens doesn't move. It automatically explores the different positions of the fluids inside it and picks the focus point. It can also adjust for focal length, combining optical zoom and macro camera capabilities into one lens, like on the Xiaomi Mi Mix Fold.
The lens on the Fold is fixed at 80mm. However, the liquid allows it to pull focus on much closer distances than a traditional telephoto lens. If you've ever used a phone with a zoom lens, you'll know that they often lose focus if you physically move closer to a subject.
The potential benefits of a liquid lens:

They adjust electrically (not mechanically), which makes them much more durable in the long-term
The minimum focusing distance is lower than the one on traditional lenses
They can work as a stabilizer, using a gyroscope, which guides the liquid inside the lens, eliminating the need for other means of image stabilization
April: 14: Sony introduces the first phones with "variable telephoto lenses"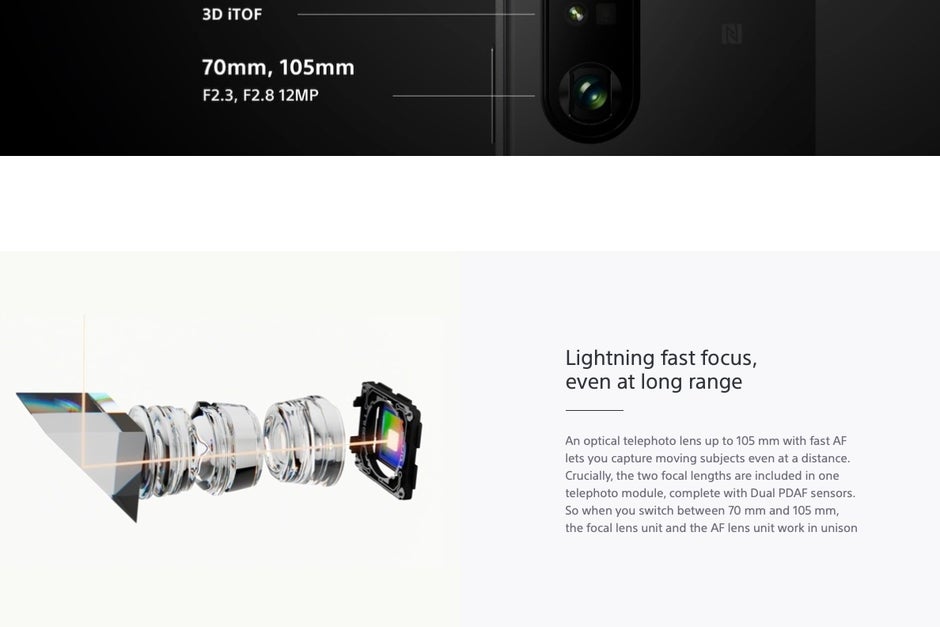 Just two weeks after the Mix Mix Fold was released, Sony introduced another two smartphones with a unique camera lens – the Xperia 1 III & Xperia 5 III. While, in this case, it has a similar purpose (3x zoom), it builds on what's already a good zoom lens.
An optical element physically moves inside the camera system, switching between two focal lengths – 70mm and 105mm, or simply 3x – 4.4x optical magnification. This eliminates the need for two telephoto cameras, and it can save a lot of space inside the already cramped guts of a smartphone.
The potential benefits of a variable lens:

It can smoothly transition from one zoom level to another without losing quality on the way (like with traditional multi-camera systems where, for example, you get separate 3x and 10x lenses, but the in-between zoom is aided by digital cropping). Unfortunately, that's not the case on the Xperia 1 III, but we are looking forward to seeing if it might become possible in future phones.
It can serve multiple purposes if utilized as the main camera – meaning it can be fixed at 24mm, and go up to 60+mm to eliminate the need for a dedicated tele camera. Now, that's not easy to pull off, but we also didn't think we'll see 10x optical zoom tech in phones in 2020, so…
More stable focus locking thanks to the fact that we have only one lens, and the phone doesn't need to pick between two, depending on the scenario (zoom)
May 17: Sharp introduces the Sharp Aquos R6, the first modern smartphone with a 1-inch camera sensor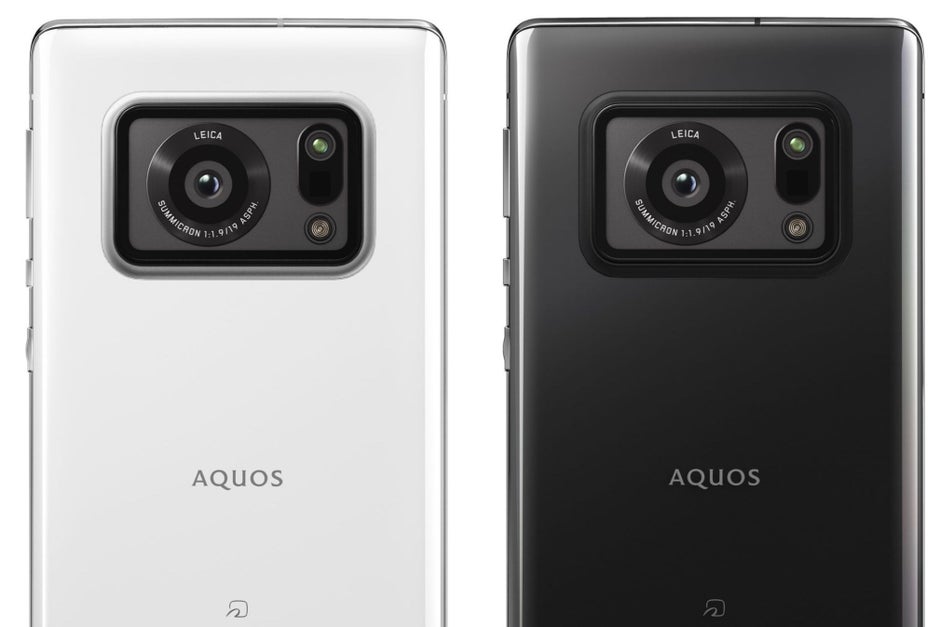 Last but certainly not least important – the long-awaited 1-inch camera sensor! This one has been rumored, teased, and talked about for years. Not that we didn't have one – we did. Panasonic managed to pack a 1-inch camera sensor into the Lumix CM1 back in 2014. However, this device was often marketed as a "compact camera with smartphone capabilities". It wasn't very heavy (especially by today's standards), but it was rather bulky – although it definitely had that cool "real camera" look to it.
The day has come, and we have our first modern-day smartphone with a 1-inch camera sensor, identical in size to the ones found in some mainstream compact cameras, like the popular Sony ZV-1, for example. The phone is called Aquos R6, and it's made by Sharp.
By all means, this sensor was expected to feature on Huawei's P50 series of phones. They were delayed multiple times due to the ongoing chip shortage and potentially negotiations for a license to work with Google. That's how the Japanese company Sharp managed to get its hands on the precious 20MP 1-inch sensor first, beating not only Huawei but also companies like Samsung and Xiaomi.
It is believed (but not confirmed) that the sensor found in the Sharp Aquos R6 comes from another Japanese giant. That's, of course, Sony, with the rumored IMX 800 sensor. Sharp has also managed to "steal" another Huawei exclusive – Leica's expertise. The Aquos R6 carries the Leica branding and was engineered in partnership with the German company.
Check out 50 stunning photo samples taken with the Sharp Aquos R6!
The benefits of a 1-inch camera sensor are significant:

It eliminates the need for software-based "portrait mode" at closer distances, as the sensor is big enough to get natural bokeh (blurry background). The blur will look accurate and realistic – because it is accurate and real.
No need for Night Mode in certain scenarios when it was needed before, thanks to the large sensor, which lets in enough light
Photos with higher resolution. This one depends on how smartphone manufacturers will decide to proceed with their own implementations. Still, generally – a bigger sensor eliminates the need for pixel-binning, a trick used for making pictures brighter and with less noise, but brings resolution from 40/50MP down to 10/12MP).
Lower noise levels
Better sharpness in dimly-lit environments
Faster focusing speeds as a result of the light-gathering capabilities of the large sensor
Cinematic (or at least more cinematic) videos, thanks to all of the factors mentioned above
Verdict: The future of the smartphone camera is now
The capabilities of a liquid lens might be negligible if viewed in isolation, and so can be a variable zoom lens. However, if we combine the two with a 1-inch primary sensor, or better off – make one sensor that combines all of this tech, we've got ourselves a compact camera-grade system on a smartphone.
Sure, this is easier said than done, but clearly – the "doing" part has begun. The tech has arrived! Now, we have to wait for manufacturers to implement it; make the right decisions; the right compromises, and eliminate the need for carrying a compact camera to capture vlogs, or even special occasions. Another "camera" innovation which can help is a screen on the back of the device, which can be a camera viewfinder, like on the Xiaomi Mi 11 Ultra.
Still, everything depends on what strategy the manufacturer has followed when building the camera. For example, Huawei uses an RYYB color filter, which lets in much more light than a traditional RGB filter (found on any other smartphone). This can also be combined with Night Mode, which is used to stack exposures and eliminate shake.
All of this, combined with the raw capabilities of a 1-inch sensor, has the potential to create some stunning nighttime photos and even nighttime portraits like we've never seen before. In 2021, premium compact cameras cost as much as a flagship smartphone. Let's see if we'll finally ditch the compact camera forever in favor of the ultimate camera phone.
[ad_2]

Source link