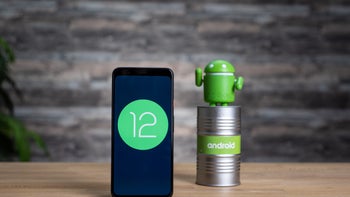 Android 12 will be bringing a new set of accessibility features that will be very useful to people with disabilities, and not only that but in general. XDA-Developers now reports about a new feature under development that is coming with beta version 12.0.0 of the Android Accessibility Suite app, and it will allow you to control your phone with facial expressions.
Control your device with nothing but your face
A new way to control your device dubbed "Camera Switches" has now been introduced to the latest Android beta to the Accessibility Suite app. This app, basically, gives multiple options for accessibility settings to access and use your device, mainly created to help people with disabilities.
Now, the new "Camera Switches" option brings several ways you can control your Android phone, and the list of actions can grow in the future. Currently, you have the following face gestures that can be configured:
Open Mouth
Smile
Raise Eyebrows
Look Left
Look Right
Look Up
The new beta feature Camera Switches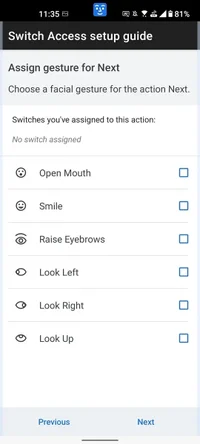 These facial expressions can control the following actions:
Pause Camera Switch,
Toggle auto-scan (disabled)
Reverse auto-scan
Select
Next
Previous
Touch & hold
Scroll forward
Scroll backward
Home
Back
Notifications
Quick Settings
Overview
This way, you can, for example, have the app detect when you open your month and you can configure this facial expression to make the phone open the notifications panel. Or, you can make the action of raising your eyebrows mean the phone should return to the home screen. When this feature is active, a notification icon will be shown informing you your camera is actively being used. This status bar indicator may be redundant as Android 12 already shows you one when your device's camera is being used.
The cool thing is that the updated version of the Android Accessibility Suite app is not exclusive to just Android. It will be possible to download the app to Android 11 from the Google Play Store, however, it has not begun rolling out just yet.
[ad_2]

Source link